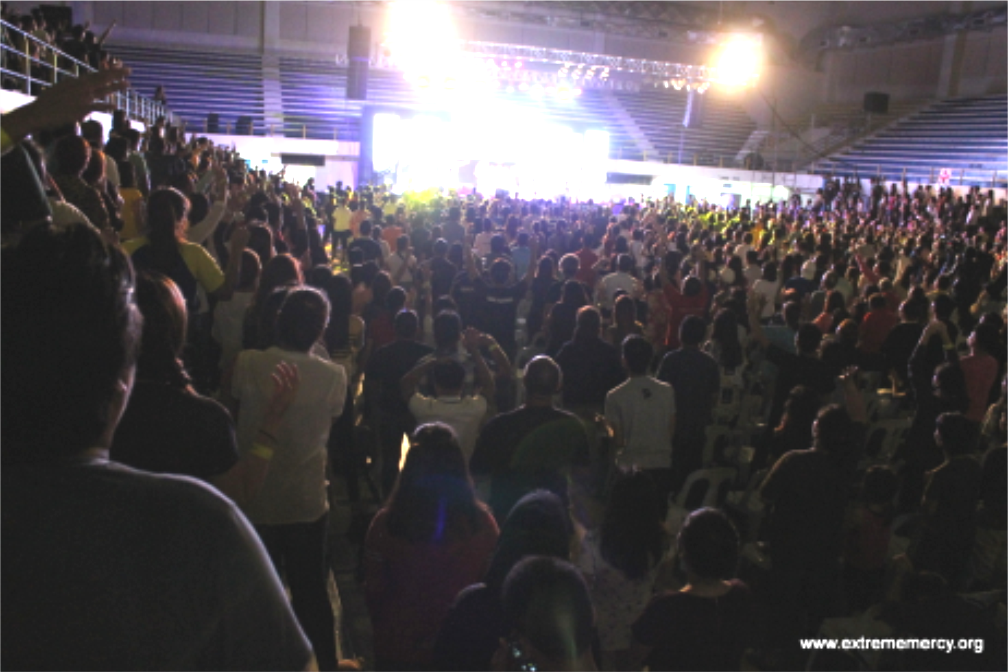 After months of preparation and countless miles of traveling promoting it, we held UPrising Philippines. It was everything we hoped for and more. Thousands of people came from all over the Philippines to pray for awakening and revival. We prayed with intense fervency and God's glory came down as believers from many various denominations came together in unity.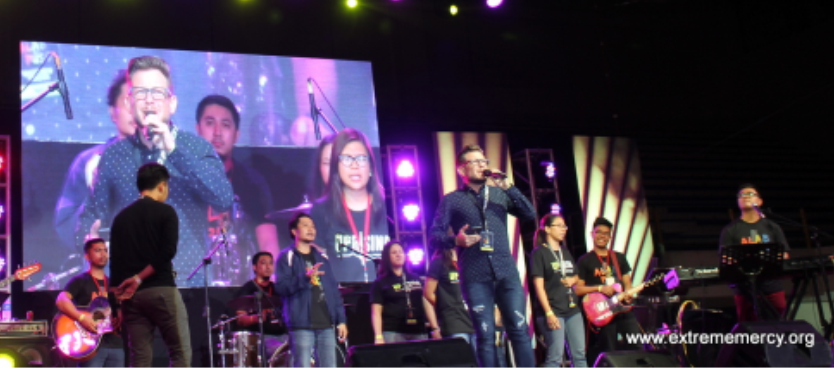 During the event, I served in every way possible. It was all worth it as God showed up in His Glory. It seemed like just about every person I prayed for would end up touched by the Holy Spirit and falling to the ground. I was always catching people or trying to hold them up as I prayed for them. It was glorious.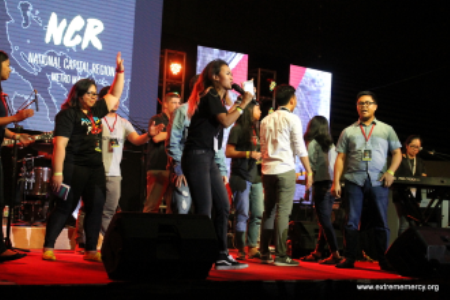 As we are under martial law we had several soldiers guarding the event. One particular moment I passed by the outdoor registration table when one young lady asked me to pray for her. I prayed for her and she received the joy of the Holy Spirit and could not contain her laughter. She started to fall down on the concrete and I held her up while her friends grabbed a white plastic chair for me to set her down in while she was being touched. The next thing I was praying for the whole registration team and God touched all of them and they were all dropping under the power of the Holy Spirit while two soldiers watched.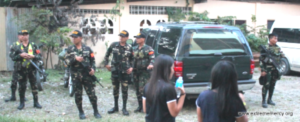 We asked if we could pray for the soldier nearest to us, but was reluctant to receive prayer as he was afraid his weapon would discharge if he fell down. The other soldier, eager to see what would happen, offered to hold his M-16 while he received prayer. The whole registration team helped me prayed for him as God touched him and he also started to fall so we sat him in a chair. After he was done, the other soldier traded places with him, handed over his weapon and ammunition belt to his partner and had a similar touch from God! These were soldiers giving up their weapons to receive from the Holy Spirit during martial law! They were so hungry for God they risked getting in trouble to get touched by Him!
God really moved in the hearts of everyone during UPrising! Ever since UPrising I have seen a personal increase in healing miracles in our ministry. God responds to fervent, unified prayer!