The Refuge has become a ministry hub. We have recently opened the doors on Thursdays and Fridays to a youth group needing a temporary home. This means that we now have three churches using the Refuge besides the monthly Youth United Prayer Gathering.
That means four ministries are now using the Refuge for services. The United Prayer Gathering  is an awesome prayer movement to unite the pastors and church leaders of various denominations to pray for Davao City. They also recently invited me to serve on their leadership council. We are so thankful to have the Refuge Youth Center  to facilitate the move of God here in Davao City.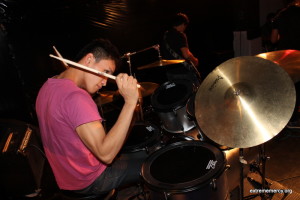 The Refuge Center is an evangelistic and multi-purpose center for the youth of the city to flock to.
No ministry that I know of in this city is focusing primarily on evangelizing the youth. Many of the churches are stuck in religion or do not understand what it takes to reach the youth. The Philippines population is comprised of a huge population of youth and children. If you want to reach this nation, you must reach the youth and children.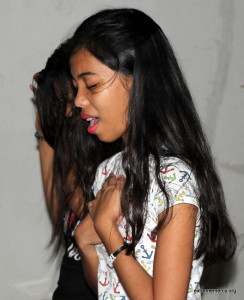 The Refuge is primarily a place for unchurched youth all over the city to come and be saved. We have had events for skateboarders, rappers,  dancers, musicians, and other subcultures in the youth to come and be drawn to the Refuge.  All of our purpose for these events are centered on evangelism and discipleship for those people who would normally not set foot in a church.
We have Christian concerts, radical youth services, children's services, feeding programs, and other great activities to win souls and disciple people for God's Kingdom. God has turned this place into a very fun and vibrant center. We also would like to see several skate ramps and stunts that we will put in the parking lot at night for the skaters and BMX riders to come and fellowship. We have transformed the upstairs into a multimedia concert center with sound and lighting that will rival the secular nightclubs, victoriously competing for the souls of the teens and young adults of Davao City.

Our extended vision is to canvas the high school campuses, colleges, and nearby neighborhoods inviting the youth of the city to evangelistic meetings that will be lively and powerful. We also promote the Refuge on Edge Radio attracting young listeners to join our services.
We are uniquely equipped to reach youth. Trained in the Master's Commission, Matthew Triggs has done youth outreaches for over twenty years. Emily Triggs shares a similar passion and experience reaching youth since she was nine years old.
Please join with us in our vision by praying for us and financially supporting us.